Donate now to support the LLIFLE projects.
Your support is critical to our success.
(Photo 4 of 19)
Public Domain
Work can be freely used for any purpose, even commercial one. Original author of image doesn't have to be mentioned under shared or derived work.
More about licenses and author rights.
(Photo by
Josef Cycad Perner
)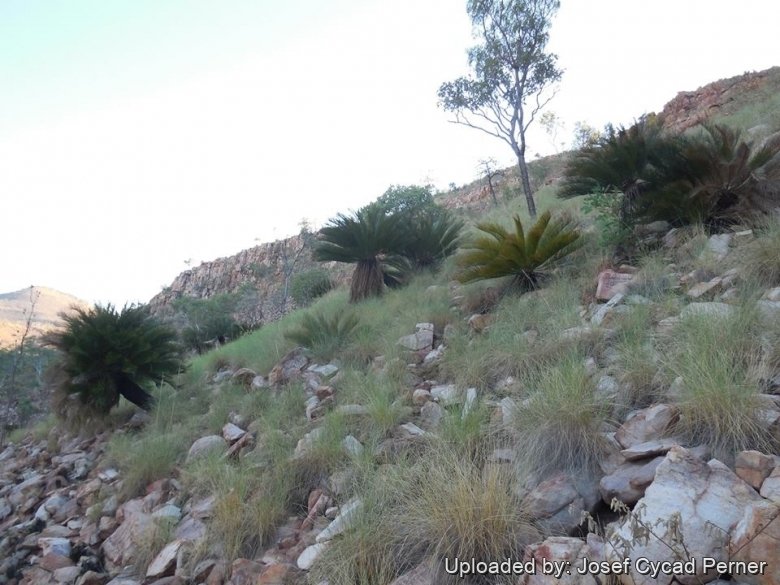 Cycas pruinosa in habitat in the East Kimberley Region in the north East of Western Australia. This colony are spared the main brunt of the fires as they grow in skeletal rocky outcrops where spinafex grasses are very sparse due to the very tough conditions, thus not promoting wild fires in these areas.