Donate now to support the LLIFLE projects.
Your support is critical to our success.
Since 4 Aug 2013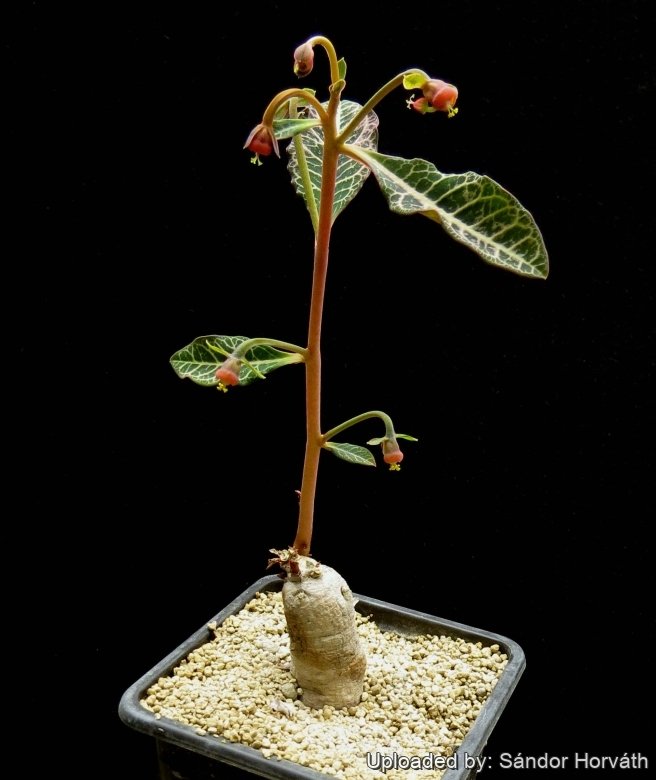 Euphorbia pseudoracemosa Photo by: Sándor Horváth
Origin and Habitat: Euphorbia pseudoracemosa is endemic to Tanzania and Zambia (Central Africa).
Type locaty: Tanzania, Ufipa District, Kipili.
Altitude range: 770-1650 metres above sea level.
Habitat and ecology: Euphorbia pseudoracemosa grows on rocky ground amongst grass in open woodland; lake shore or on the banks of lakes in steep slopes in dry rocky soil. The var. pseudoracemosa, with obovate leaves to 7.5
Synonyms:
See all synonyms of Euphorbia pseudoracemosa
Common Names include:
CHINESE (中文):
葉紋超靚的大戟
JAPANESE (日本語):
プセウドドラケモスム, モナデニウム・プセウドラセモスム
Description: Euphorbia pseudoracemosa, much better known under its old name Monadenium pseudoracemosum, is a glabrous succulent geophytic perennial herb, with a cylindrical tuberous root, also called a caudex producing a woody subterranean stem to 6 cm long; annual stems to 7 cm tall topped with interesting olive green leaves with pearly white veins and red underside. Seed subglobose black speckled. Two varieties are recognized, the nominate form and subs. lorifolia. It is close to Euphorbia fwambensis.
Derivation of specific name: Latin epithet meaning pseudo = like, racemosa = in racemes (clustered).
Caudex (rootstock): Root tapering to 10 cm long by 1,5 cm in diameter merging with a an underground woody stem of 6 cm long.
Annual stems; Solitary or few, erect, simple, cylindrical c. 7 cm tall, simple or (rarely) branched only at the base.
Leaves:* Subsessile obovate (in Tanzania) to 7.5 long, 6 cm wide (or oblanceolate to 11 cm long and 2 cm wide in Zambia), apex rounded, margin entire or crisped, olive green with pearly white veins, midrib keeled beneath, lamina often tinged red on the undersurface. Stipules glandular very small.
Inflorences (cymes): Axillary towards stem tips on peduncles to 2.5 cm long, 1-forked. Cyme-branches to 1.5 cm long, simple or reduced to solitary cyathia. Bracts joined in a bract-cup approx 6
Subspecies, varieties, forms and cultivars of plants belonging to the Euphorbia pseudoracemosa group
Bibliography: Major references and further lectures
1) Urs Eggli Illustrated Handbook of Succulent Plants: Dicotyledons Springer Science & Business Media, 2002
2) Peter R. O. Bally The Genus Monadenium: With Descriptions of 21 New Species Benteli, 1961
3) Susan Carter, A. R. Smith Flora of Tropical East Africa - Euphorbiaceae volume 2 CRC Press, 01 giu 1988
4) S. Carter & L.C. Leach Monadenium pseudoracemosum P.R.O. Bally [family EUPHORBIACEAE] in: Flora Zambesiaca, Vol 9, Part 5, 2001
5) Monadenium pseudoracemosum P.R.O. Bally var. pseudoracemosum in: African Plants Database (version 3.4.0). Conservatoire et Jardin botaniques de la Ville de Gen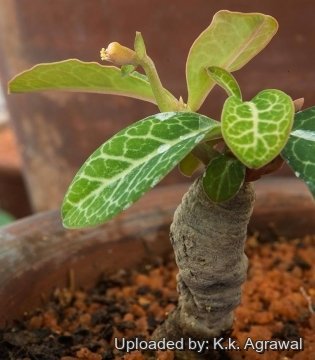 Euphorbia pseudoracemosa
Photo by: K.k. Agrawal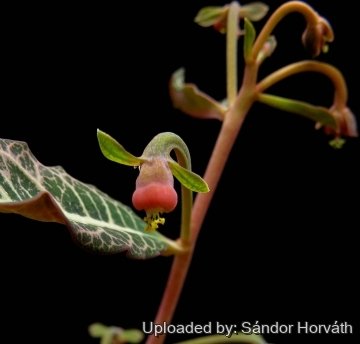 Euphorbia pseudoracemosa
Photo by: Sándor Horváth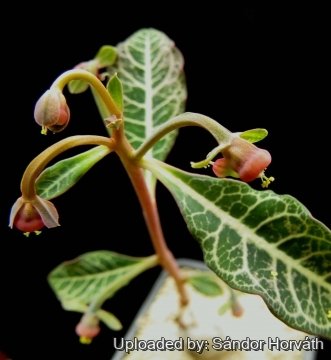 Euphorbia pseudoracemosa
Photo by: Sándor Horváth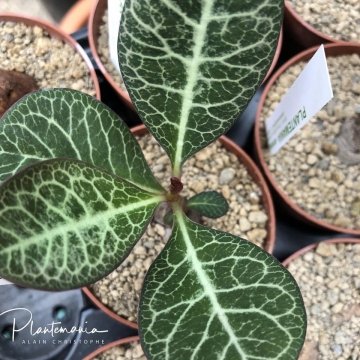 Euphorbia pseudoracemosa
Photo by: © Plantemania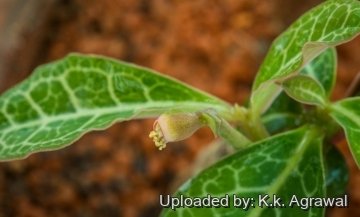 Euphorbia pseudoracemosa
Photo by: K.k. Agrawal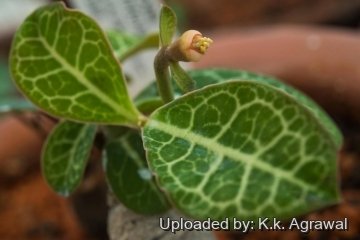 Euphorbia pseudoracemosa
Photo by: K.k. Agrawal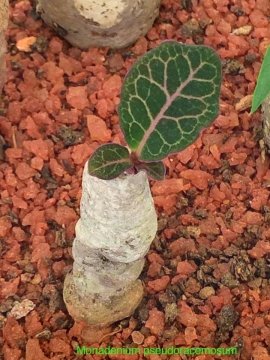 Euphorbia pseudoracemosa
Photo by: K.k. Agrawal
Send a photo of this plant.
The gallery now contains thousands of pictures, however it is possible to do even more. We are, of course, seeking photos of species not yet shown in the gallery but not only that, we are also looking for better pictures than those already present.
Read More...