Donate now to support the LLIFLE projects.
Your support is critical to our success.
Since 4 Aug 2013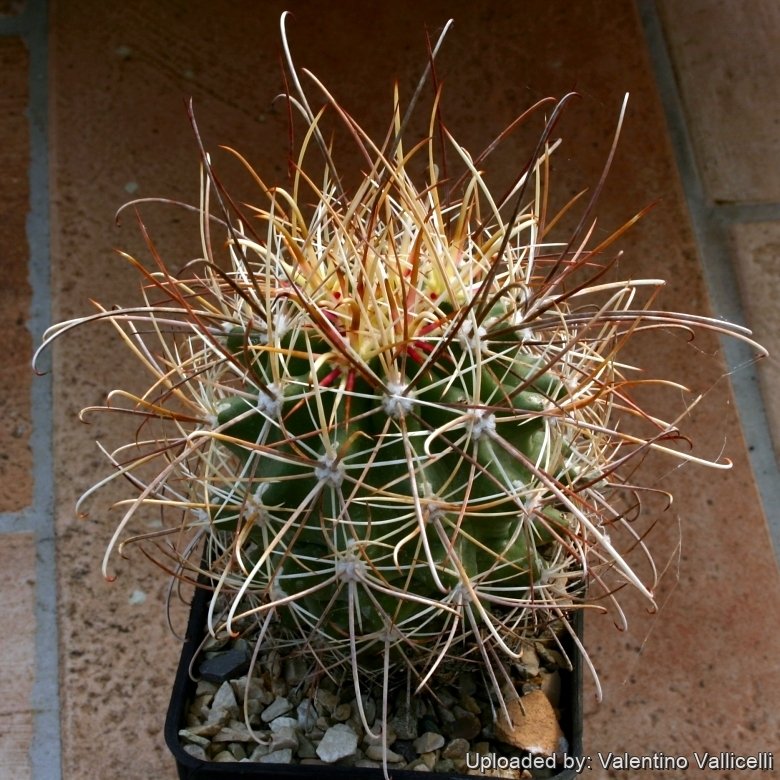 Sclerocactus parviflorus subs. terrae-canyonae Photo by: Valentino Vallicelli
Origin and Habitat: Northern Arizona, Southeastern Utah
Synonyms:
See all synonyms of Sclerocactus parviflorus
Common Names include:
ENGLISH:
Devil's-claw Cactus, Longspine Fishhook Cactus
Description: The Sclerocactus terrae-canyonae is the population of S. parviflorus with some yellow-flowered individuals, often referred to as subspecies terrae-canyonae. But with the exception of the presence of some yellow flowers, all the other characteristics are absolutely identical, namely size and form of tubercles, number, size and arrangement of spines, flowers, fruits and seeds.
S. parviflorus is the most frequent and well known cactus of the cold American deserts. Due to its vast region of origin, the plants vary in the amount and colouring of hooked central spines, as well as in flower colour. The scientific classification of this plant has been controverted, and many names, forms, subspecies or varieties have been proposed and changed.
Stems: Usually unbranched, but also branched near base, depressed-spherical, spherical, cylindrical, or elongate-cylindrical, with tubercles evident on ribs.
Spines: Often obscuring stems; radial spines 8-17 per areole, usually white, sometimes brown or purplish pink, 6-36 mm; central spines 4-8 per areole, 1-5, hooked, usually purple- black, hooked, 15-72 mm; lateral spines 2-6 per areole, similar to centrals, usually shorter and not hooked, usually white (rarely grey, straw-coluoured, pink, or reddish brown), flat to angled, straight (rarely contorted).
Flowers: The crown of campanulate flowers in late spring are spectacular, usually yellow.
Fruits: green turning reddish pink, with a few scales.
Subspecies, varieties, forms and cultivars of plants belonging to the Sclerocactus parviflorus group
Bibliography: Major references and further lectures
1) Fritz Hochstätter "Tribe Cacteae, Family Cactaceae: The genus Sclerocactus" Fritz Hochstätter, Selbstverlag, 2005
2) Fritz Hochstätter "An den Standorten von Pediocactus und Sclerocactus." Selbstverlag 1989.
3) Del Weniger "Cacti of Texas and Neighboring States: A Field Guide" University of Texas Press, 1984
4) Heil, Kenneth D., and Mark J. Porter. 2001. "Cactaceae." J. Ariz. - Nev. Acad. Sci. Volume 33(1)
5) Del Weniger "Cacti of the Southwest: Texas, New Mexico, Oklahoma, Arkansas, and Louisiana" University of Texas Press, 1969
6) Leo J. Chance "Cacti and Succulents for Cold Climates: 274 Outstanding Species for Challenging Conditions" Timber Press, 19 June 2012
7) Porter, J.M. 2013. "Sclerocactus parviflorus." The IUCN Red List of Threatened Species. Version 2014.3. <www.iucnredlist.org>. Downloaded on 21 December 2014.
8) Checklist of CITES Species Part 1 CITES species index, 2011
9) Sclerocactus parviflorus Clover & Jotter [family CACTACEAE] in Kenneth D. Heil, J. Mark Porter, Flora of North America, Vol 4
10) Edward Anderson "The Cactus family" Timber Press, Incorporated, 2001
11) James Cullen, Sabina G. Knees, H. Suzanne Cubey "The European Garden Flora Flowering Plants: A Manual for the Identification of Plants Cultivated in Europe, Both Out-of-Doors and Under Glass" Cambridge University Press, 11/Aug/2011
12) David R Hunt; Nigel P Taylor; Graham Charles; International Cactaceae Systematics Group. "The New Cactus Lexicon" dh books, 2006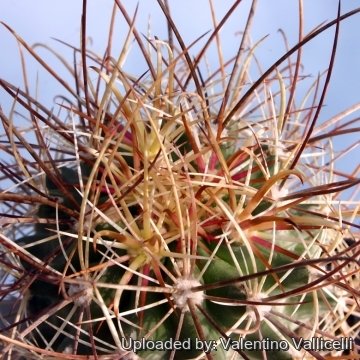 Sclerocactus parviflorus subs. terrae-canyonae
Photo by: Valentino Vallicelli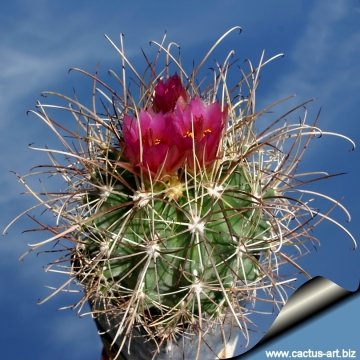 LZ 233 North of Torrey, Utah, USA 2000m
Photo by: Cactus Art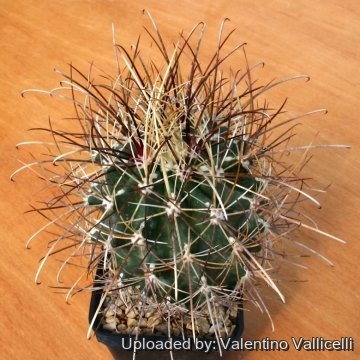 Sclerocactus parviflorus subs. terrae-canyonae
Photo by: Valentino Vallicelli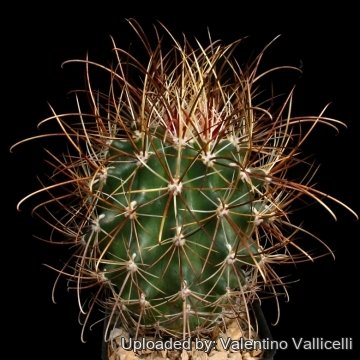 Sclerocactus parviflorus subs. terrae-canyonae
Photo by: Valentino Vallicelli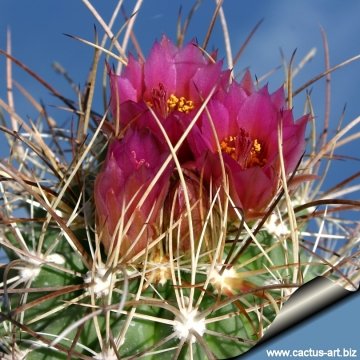 Sclerocactus parviflorus subs. terrae-canyonae
Photo by: Cactus Art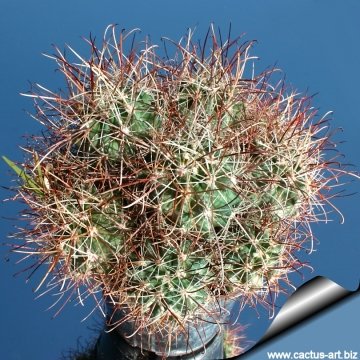 Sclerocactus parviflorus subs. terrae-canyonae
Photo by: Cactus Art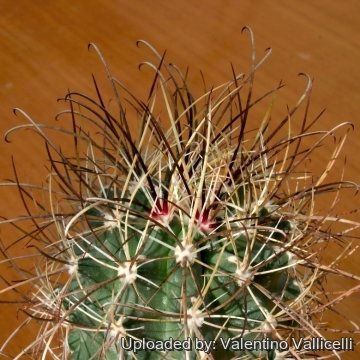 Sclerocactus parviflorus subs. terrae-canyonae
Photo by: Valentino Vallicelli
Send a photo of this plant.
The gallery now contains thousands of pictures, however it is possible to do even more. We are, of course, seeking photos of species not yet shown in the gallery but not only that, we are also looking for better pictures than those already present.
Read More...
Cultivation and Propagation: Rarely seen in cultivation, it needs perfect drainage, and it is quite difficult to grow on its own roots and to propagate. Mature individuals easily rot and die.
It is indispensable to provide a greenhouse with good ventilation and a full sun exposure. Keep totally dry during winter. It can tolerate temperatures below zero (-20° C). Plants grafted on hardy Opuntia compressa stock are quite easy to grow, and no special skill is required. In the spring fertilize periodically, adding a specific fertilizer. Fertilizers fur succulent plants must be rich in potassium but poor in nitrogen, to avoid that plants develop excess vegetation, which is easily attacked by fungal diseases. Water moderately during the growing season, keeping the soil dry for a few days before watering again.
Propagation: Seeds are extremely difficult to germinate (only 2-3 percent of seeds germinate). Grafting is often used to speed growth rate and to create a back-up for plants in collection.