Donate now to support the LLIFLE projects.
Your support is critical to our success.
Accepted Scientific Name: Agave victoriae-reginae f. albo marginata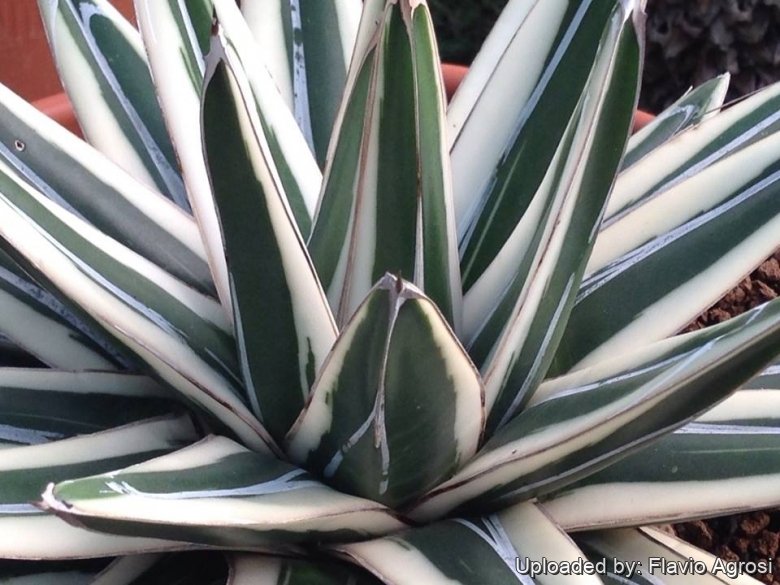 Agave victoriae-reginae f. marginata alba (Agave victoriae-reginae f. albo marginata) Photo by: Flavio Agrosi
Origin and Habitat: Garden origin (Nursery produced cultivar)
Synonyms:
See all synonyms of Agave victoriae-reginae
Common Names include:
ENGLISH:
Baker's White Queen Agave
Description: Agave victoriae-reginae f. albomarginata is a beautiful very slow growing but tough and nice variegated form of the Queen Victoria Agave (Agave victoriae-reginae) with tapered deep green leaves whose smooth and spineless leaf margins are edged with broad white bands and tipped with a small terminal spine. It is considered to be one of the most beautiful and desirable species.
Rosettes: Dense, globose, regular, slow growing, eventually growing up to 30 cm tall diameter and 30-40 cm across. (but usually rarely grows taller than 22 cm). Most plant are solitary, but some offset heavily.
Leaves: Tight-fitting, thick, rigid, trigonous, 15-20 cm long and up to 3 cm broad, tapered ending in a small terminal spine with the leaf margins smooth and spineless. This cultivar has broad white margins which, in addition to the already brilliant silver markings on the margins and center of the leaf, give this plant a tricoloured look (The distinct longitudinal white markings are unique, slightly raised, like mini-variegation bordering each leaf).
Flower: The inflorescence takes the form of a spike, from 2 to 4 metres high, containing many paired flowers of various colours, often with shades of purple red.
Blooming season: Summer. As with all types of Agave it have a long life cycle and sets flowers after approximately 20 to 30 years of vegetative growth, and the effort to produce the flowers exhausts the plant which dies within a short time.
Subspecies, varieties, forms and cultivars of plants belonging to the Agave victoria-reginae group complex
Bibliography: Major references and further lectures.
1) J. Thiede: Agavaceae. In: Urs Eggli "Illustrated Handbook of Succulent Plants: Monocotyledons: Monocotyledons" Springer Science & Business Media, 17/Jul/2001
2) A. Berger: "Die Agaven" Gustav Fischer Verlag Stuttgart. 1915
3) Wikipedia contributors. "Agave victoriae-reginae" Wikipedia, The Free Encyclopedia. Wikipedia, The Free Encyclopedia, 30 Jan. 2014. Web. 4 Nov. 2014.
4) San Marcos Growers contributors "Agave ferdinandi-regis - King of the Agaves" San Marcos Growers <http://www.smgrowers.com>. Web. 27 Sep. 2014.
5) Howard Scott Gentry, "Agaves of Continental North America" (University of Arizona Press, 1982) pp. 183–185
6) Mary Irish, Gary Irish: "Agaves, Yuccas, and Related Plants: A Gardener's Guide." Timber Press, 2000.
7) August J. Breitung: "The Agaves." The Cactus & Succulent Journal Yearbook, pp 26–27.1968,
8) Thomas Heller "Agaven." 2. erweiterte Auflage, Münster 2006.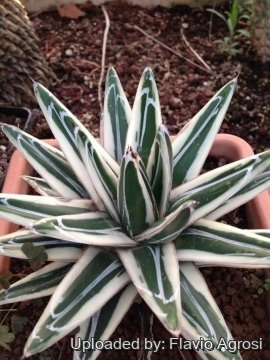 Agave victoriae-reginae f. marginata alba
(Agave victoriae-reginae f. albo marginata)
Photo by: Flavio Agrosi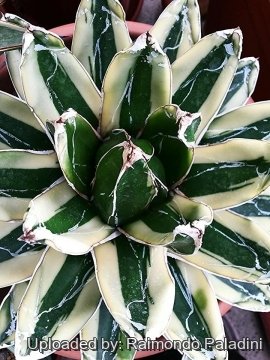 Agave victoriae-reginae f. marginata alba
(Agave victoriae-reginae f. albo marginata)
Photo by: Raimondo Paladini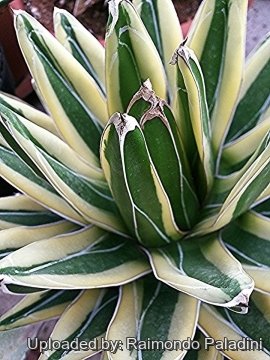 Agave victoriae-reginae f. marginata alba
(Agave victoriae-reginae f. albo marginata)
Photo by: Raimondo Paladini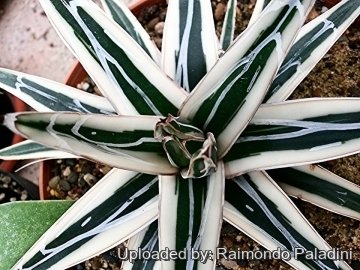 Agave victoriae-reginae f. marginata alba
(Agave victoriae-reginae f. albo marginata)
Photo by: Raimondo Paladini
Cultivation and Propagation: It seems to look nicer under a bit of shade cloth instead of in full, hot, blazing sun.
Propagation: It grows well from suckers (if available) and forms attractive specimens. It will tolerate quite low temperatures ( -4° C), particularly when dry