Donate now to support the LLIFLE projects.
Your support is critical to our success.
Since 4 Aug 2013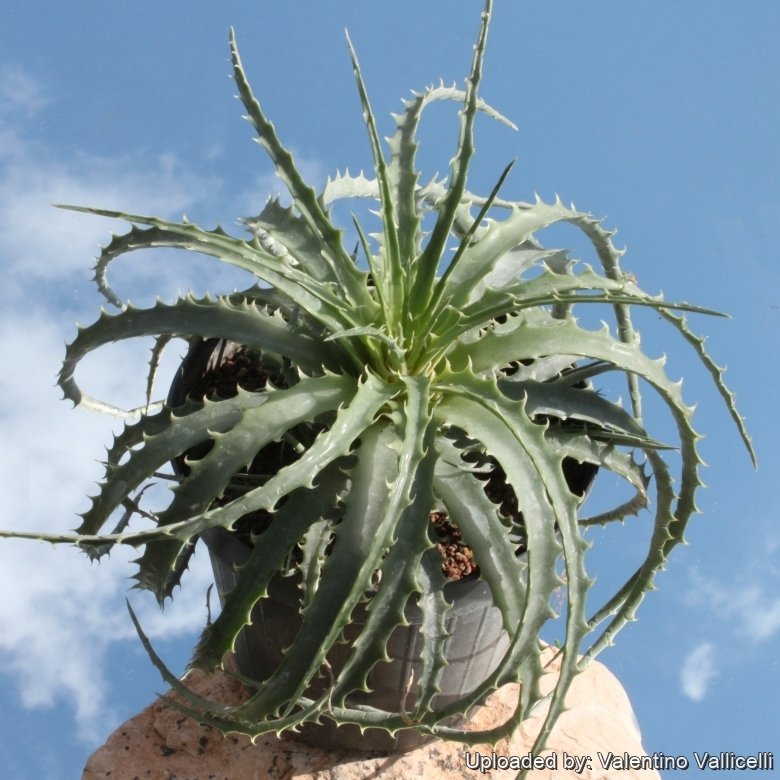 Hechtia podantha Photo by: Valentino Vallicelli
Origin and Habitat: Central and northern-central Mexico, mostly on the Central Plateau.
Type locality: "limestone hills near Pachuca,"Pachuca de Soto, Hidalgo, Mexico.
Habitat: Open rocky ground, or on rocks in dry deciduous forest, 1800-2500 m
Synonyms:
See all synonyms of Hechtia podantha
Accepted name in llifle Database:
Hechtia podantha
Mez
Monogr. Phan. [ A.DC. & C.DC.] 9: 549. 1896 [Jan 1896]
Synonymy: 3
Common Names include:
SPANISH (Español):
Guapilla
Description: Dioecious specie (Plants are considered perfect, each possessing male and female organs)
Leaves: up to 3 dm long and 2 cm wide at base, leathery, armed with heavy, brown spines at the margins, narrow and pointed, in basal rosettes, glossy-green or grayish green on the upper surfaces red-shaded if exposed to intense light and covered with a dense, even coat of white scales. The upper side is slightly variegated, under side of an ashy silvery.
Flower: The inflorescence is a compound spike. Flowers white.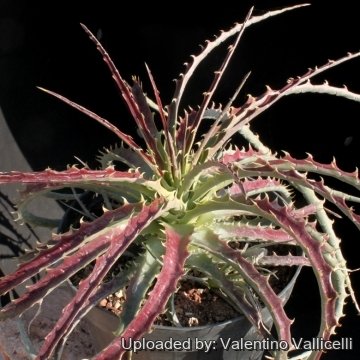 Hechtia podantha
Photo by: Valentino Vallicelli
Hechtia podantha
Photo by: Valentino Vallicelli
Hechtia podantha
Photo by: Valentino Vallicelli
Hechtia podantha
Photo by: Valentino Vallicelli
Hechtia podantha
Photo by: Valentino Vallicelli
Hechtia podantha
Photo by: Valentino Vallicelli
Hechtia podantha
Photo by: Valentino Vallicelli
Hechtia podantha
Photo by: Valentino Vallicelli