Donate now to support the LLIFLE projects.
Your support is critical to our success.
Since 4 Aug 2013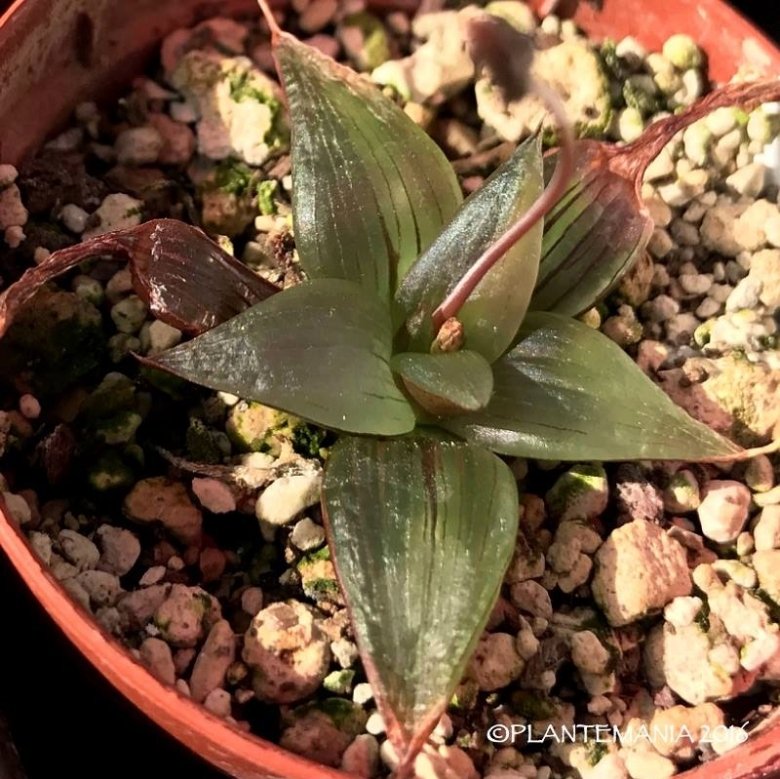 Bulbine inamarxiae Photo by: © Plantemania
Origin and Habitat: Eastern Cape Province (Cape Provinces, Southern Africa, Africa).
Type Locality: Zwartkop River, Dist. of Uitenhage.
Synonyms:
Description: Bulbine inamarxiaeSN|33849]]SN|33849]] has stiff lanceolate leaves that are translucent, glass-like with jelly-like contents, stored for the times of drought. The tip of the leaves normally dries out a bit and suddenly it makes a truncated piece of leaf.
Bibliography: Major references and further lectures
1) Williamson, G. and A. P. Dold. 2004. "A new dwarf species of Bulbine Wolf (Asphodelaceae), B. inamarxiae G.Will. & A.P.Dold." Aloe 41: 28–31.