Donate now to support the LLIFLE projects.
Your support is critical to our success.
Since 4 Aug 2013
Accepted Scientific Name: Agave attenuata Salm-Dyck
Hort. Dyck. (1834) 303.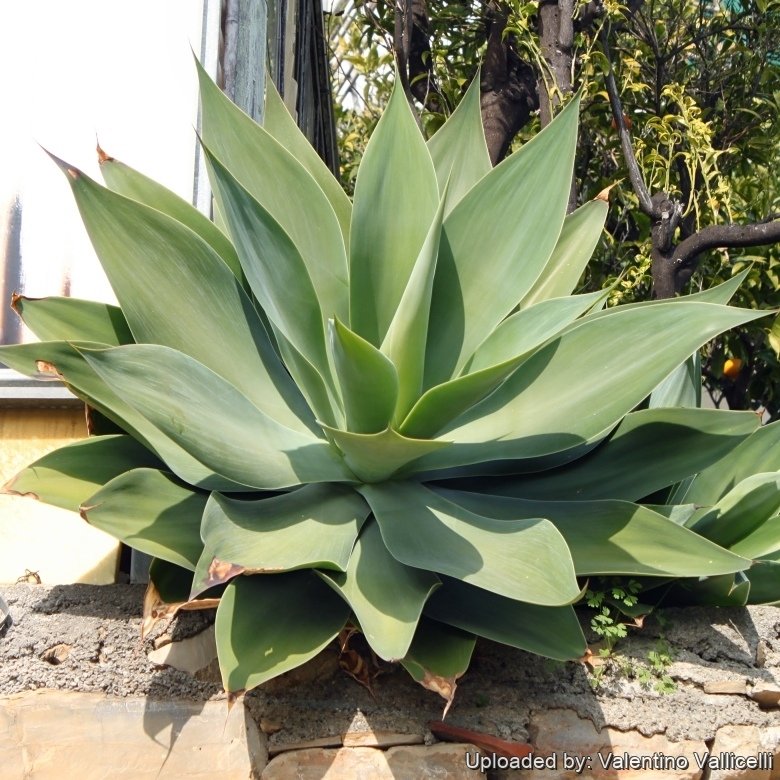 Ghiesbreghtia mollis (Agave attenuata) Photo by: Valentino Vallicelli
Origin and Habitat: Native to the plateau of central Mexico (from Jalisco east to Mexico)
Agave: It is found at elevations of 1,200 to 2,500 meters.
Habitat: Grows in small colonies on stony slopes, ledges and rocky cliffs together with Mammillaria scrippsiana, Mammillaria meyranii, Agave lechuguilla and Agave filiferaSN|10450]]SN|10450]]. This Agave is rare in the wild.
Synonyms:
See all synonyms of Agave attenuata
Common Names include:
ENGLISH:
Fox Tail Agave, Lion's Tail, Swan's Neck, Elephant's trunk, Spineless Century Plant, Gooseneck Succulent, Soft Leaved Agave, Foxtail Agave, Dragon Tree Agave, Swan's Neck Agave
ARABIC ( لعربية ):
أجاف اتنيواتا
ESTONIAN (Eesti):
Händagaav
FRENCH (Français):
Agave à cou de cygne, Agave à queue de renard
GERMAN (Deutsch):
Drachenbaum-Agave
PERSIAN (فارسی):
آگاوه اتنواتا
PORTUGUESE (Português):
Agave-dragão, Pescoço-de-cisne
RUSSIAN (Русский):
Агава оттянутая
TURKISH (Türkçe):
Kuğuboynu sabırı
UKRAINIAN (Українська):
Агава атенуата
Description: Agave attenuataSN|277]]SN|277]] produce smooth curving trunks, often branched and eventually old leaves fall off, leaving them naked and visible. If planted in the ground it will likely form a clump to 90 to 120 cm or more tall by even wider with many rosettes of leaves.(unusual among agaves). Fear not this plant as it has no spines unlike its prickly cousin.
Stems: Stout curving , often branched, smooth grey stems that rise up to 100 cm tall (unusual among agaves) and eventually old leaves fall off, leaving them naked and visible.
Leaves: Wide, soft, pliable, somewhat translucent ovate-accuminate, 50-70 cm long and 12-16 cm large. The leaves are powdery green, light yellowish green or grey/blue green.There are no teeth, nor terminal spines, although the leaves taper to points that fray with age. They emerge from a tight central spear to arch gracefully back, looking a bit like a large open green flower.
Flowers: Flowers are pale greenish yellow on a dense raceme 1,5-3,5 long . Over many months the vertical flower stalk develops, first as a mass of green buds which open from the bottom up into flowers of greenish-yellow, then it reflexes back towards the ground before arching upward again. The flowers are followed by seed pods and from the axils of the flowers many new 'plantlets' (or bulbils) will sprout, meanwhile the mother rosette slowly dies. But sometime - unlike other members of it's family - this plant doesn't die after flowering.
Blooming Time: Spring. It may take up to 10 years to bloom.
Subspecies, varieties, forms and cultivars of plants belonging to the Agave attenuata group
Agave attenuata

Salm-Dyck

: Produces smooth curving trunks with wide, powdery green, soft, pliable, harmless leaves.

Agave attenuata f. variegata

hort.

: (a.k.a. 'mediopicta aurea') the leaves are marked with contrasting creamy yellow stripes that varies considerably from plant to plant, some are almost completely green with only few thin cream stripes while - on the other extreme - we can found almost completely white ones.
Bibliography: Major references and further lectures
1) Howard Scott Gentry, "Agaves of Continental North America" University of Arizona Press, 1982
2) Gordon Cheers "Botanica." Random House Australia 2003.
3) Hortus Dyckensis Oder Verzeichniss der in dem botanischen Garten zu Dyck wachsenden Pflanzen. Arnz & Comp., Düsseldorf 1834
4) Bernd Ullrich: Agave attenuata ssp. dentata (Roezl) Ullrich. In: Haseltonia. Nummer 12, 2006
5) Bailey, L.H. & E.Z. Bailey. "Hortus Third" MacMillan, New York. 1976.
6) CONABIO. "Catálogo taxonómico de especies de México." 1. In Capital Nat. México. CONABIO, Mexico City. 2009
7) Don Burke "The Complete Burke's Backyard: The Ultimate Book of Fact Sheets" Murdoch Books, 2005
8) Scott Calhoun "Designer Plant Combinations: 105 Stunning Gardens Using Six Plants or Fewer" Storey Publishing, 09/nov/2012
9) James Cullen, Sabina G. Knees, H. Suzanne Cubey "The European Garden Flora Flowering Plants: A Manual for the Identification of Plants Cultivated in Europe, Both Out-of-Doors and Under Glass" Cambridge University Press, 11/ago/201
Flowering habit at Kula, Maui, Hawaii, USA. November 14, 2003.
(Agave attenuata)
Photo by: Forest Starr & Kim Starr
Habit at Makawao, Maui, Hawaii, USA. May 01, 2008.
(Agave attenuata)
Photo by: Forest Starr & Kim Starr
Agave attenuata (Fox Tail Agave)
(Agave attenuata)
Photo by: Cactus Art
Habit at Kula Botanical Garden, Maui, Hawaii, USA. March 07, 2011.
(Agave attenuata)
Photo by: Forest Starr & Kim Starr
Habit at Olinda, Maui, Hawaii, USA. December 25, 2006.
(Agave attenuata)
Photo by: Forest Starr & Kim Starr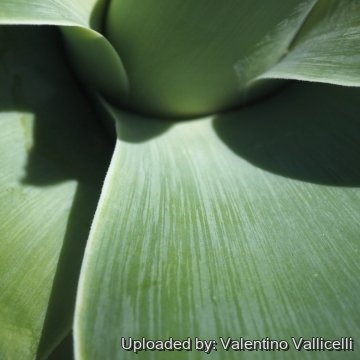 Ghiesbreghtia mollis
(Agave attenuata)
Photo by: Valentino Vallicelli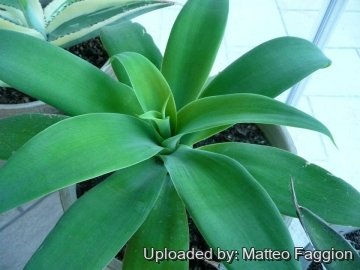 Ghiesbreghtia mollis
(Agave attenuata)
Photo by: Matteo Faggion
Reproductive stalk at Kula, Maui, Hawaii, USA. December 01, 2006.
(Agave attenuata)
Photo by: Forest Starr & Kim Starr
Cultivation and Propagation: Agave attenuata is an excellent plant which works well with other succulents or even tropical plant material. It is well suited for a container inside or a sheltered warm spot outdoors. It is a frost tender plant and it will usually be severely damaged in temperatures below -2° C. Although Agave attenuataSN|277]]SN|277]] survives in poor soils and can tollerate full coastal sun to to full shade, it does best in rich but well-drained soil mix ( 2 parts peat moss to 1 part loam to 1 part of pumice) with half sun exposures. The plant is extremely drought tolerant but does better with ample moisture and grows quickly if kept well watered and nourished (Slow release fertilizer applied once or twice a year is usually sufficient). During the winter months, one should only water enough to keep the leaves from shrivelling. Plants cultivated outdoors are more drought tolerant and can take some heat and full sun. It tolerates seaside conditions too. Protect from snails which can also disfigure the plant.
Offsets or 'pups' can be removed to maintain the strong architectural lines of the agave and provide great additional plants, or left to form a clump.
Propagation: By seeds or by removing suckers produced at the base of older plants or using the thousands of small bulbils produced on its' entire flower stalk length. Seeds germinate readily when they are fresh. The basal suckers can be removed in spring or summer, letting the cuttings dry for a few days before inserting in compost.