Donate now to support the LLIFLE projects.
Your support is critical to our success.
Since 4 Aug 2013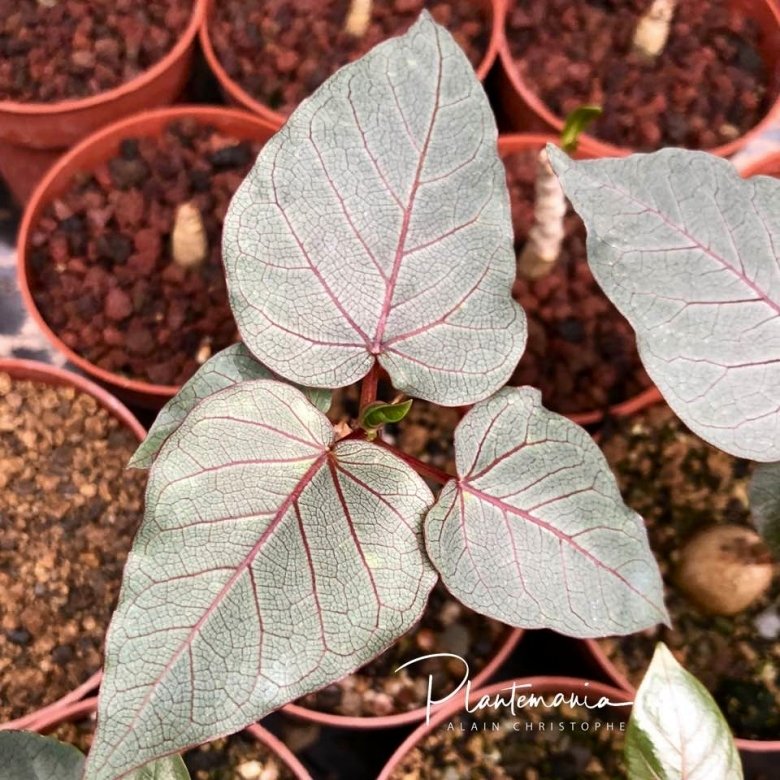 Ficus petiolaris Photo by: © Plantemania
Origin and Habitat: Mexico. Central and eastern Sonora as far north as the Sierra el Tigre.. Also southwestern Chihuahua to Oaxaca.
Altitude range: Between sea level and 1800 m meters above sea level.
Habitat and ecology: Ficus petiolarisSN|35236]]SN|35236]] grows in slopes, cliffs, canyons, streams, and arroyos; at the margins of Sonoran desertscrub (riparian canyons), warm, semi-warm and temperate climates, in deciduous and sub-deciduous tropical forests, thorny forest, mesophilic mountain forest, oak and pine forests. Seedlings germinate in crevices or cracks. It is pollinated by Pegoscapus wasps.
Synonyms:
See all synonyms of Ficus petiolaris
Accepted name in llifle Database:
Ficus petiolaris
Kunth
Nov. Gen. Sp. [H.B.K.] 2: 49 1817.
Synonymy: 5
Common Names include:
ENGLISH:
strangler figs, petiolate fig, rock fig, Tescalama
CHONTAL MAYA (Yoko ochoco/Acalan):
Limis-cui, Limiscui
GUARIJÍO (Guarijío):
guajtori
MAYO (Mayo):
báisaguo
NAHUATL (Nāhuatl):
Amacuahuitl, Amakostli, Amate, Amatl, Chichic-texcal-amatl, Texcal-ama-coztli, Texcanátl
PIMA BAJO (O'ob No'ok):
vok ú'riduk
SPANISH (Español):
Palo amarillo, Palo María, tezcalamate, Amate amarillo, tescalama, higuera, Saiba amarilla
Description: Ficus petiolarisSN|35236]]SN|35236]], commonly known as the petiolate fig and rock fig, is an unusual caudexed fig up to of 8-15 m tall that often grow on sheer canyon walls, cliffs, and mountain rocks. The roots grasp and cascade down the surface as if melted and poured over the rock face. If the roots reach moist soil the plant develops into a tree (to 25 m in tropical canyons), other-wise it may remain dwarfed as a shrub, or stunted as a dwarf shrubs when freeze damaged at higher elevations, especially at the northern limits).The leaves are heart shaped, glaucous green above and with a tuft of whitish hairs on the vein axils underneath. The flowers and fruits are green with red and velvety spots. The foliage is evergreen or sometimes drought deciduous. The papery yellow bark and purple-veined cordate leaves as well as the grotesque shape make this fig a most striking object. It is grow in desert vivaria and can be trained to look like bonsai. Young plants have bulbous bases (caudexes) that persist for many years in cultivation.
Derivation of specific name: "petiolaris" Latin epithet meaning "with petiole".
Stem: Trunk and larger branches often laterally compressed. Twigs and leaves glabrous. except a woolly tuft at the junction of the blade and petiole. The roots and the trunk have a papery yellow, yellowish greenish or greyish colour.
Leaves: Blades broad as long, heart-shaped to elliptical, (2-)6-15(-31) cm long, 5-7-nerved at base pale to dark glaucous green. Veins often conspicuous, pink and raised below, with tufts of hairs in axils of main vein. Petioles well developed, nearly equaling to one and one-half times as long as blade.
Fruit (Figs): Globose-obovoid, somewhat mottled, densely villous in youth, later glabrate or puberulent, 18-21 mm in diameter edible, paired or single when one fails to develop or falls off. Peduncles 6-31 mm long pubescent or glabrous.
Bibliography: Major references and further lectures
1) Ficus petiolaris. (2017, 11 de mayo). Wikipedia, La enciclopedia libre. Fecha de consulta: 16:28, mayo 20, 2018 desde https://es.wikipedia.org/w/index.php?title=Ficus_petiolaris&oldid=99067487.
2) Carvajal, S., R. R. Espinosa & H. P. Ju?rez. 2000. "Nuevas combinaciones en especies del g?nero Ficus L. subgen. Urostigma (Moraceae) de M?xico." Bol. Inst. Bot. (Univ. Guadalajara) 8(1?2): 127?136.
3) CONABIO. 2009. "Cat?logo taxon?mico de especies de M?xico". 1. In Capital Nat. M?xico. CONABIO, Mexico City.
4) Davidse, G., M. Sousa S?nchez, S. Knapp & F. Chiang Cabrera. 2014. "Saururaceae a Zygophyllaceae." 2(3): ined. In G. Davidse, M. Sousa S?nchez, S. Knapp & F. Chiang Cabrera (eds.) Fl. Mesoamer.. Universidad Nacional Aut?noma de M?xico, M?xico.
5) Shreve, F. & I. L. Wiggins. 1964. "Veg. Fl. Sonoran Des". 2 vols. Stanford University Press, Stanford.
6) Tucson Richard Stephen Felger Executive Director Drylands Institute, AZ, University of Arizona Matthew Brian Johnson Program Manager and Curator Desert Legume Program, Tucson Michael Francis Wilson Research Director Drylands Institute, AZ, ?The Trees of Sonora, Mexico? Oxford University Press, USA, 31 Mar 2001
7) Roxana Stinchfield Ferris, ?Preliminary Report on the Flora of the Tres Marias Islands? Stanford University Press, 1927
8) ARIZONA-SONORA DESERT MUSEUM, PLANT CARE INFORMATION, Rock Fig or Tescalama - Ficus petiolaris, web https://www.desertmuseum.org/visit/sheets/Ficpet.pdf
Cultivation and Propagation: Instead of engulfing a host tree, however, Ficus petiolarisSN|35236]]SN|35236]] embraces rocky cliff faces and even stone or adobe houses. They can grow to gigantic size in nature but can be dwarfed in cultivation. It is an excellent bonsai subject, especially when mounted on a rock with its roots engulfing it. It must be grown in a pot for frost protection and to control size. It grows fast until it fills its container, then growth nearly stops.
Soil: Well-drained potting mix. Size is easily limited by container volume (just don't let the roots grow through the pot into the ground).
Hardiness: Frost tender; protect from freezing.
Exposition: Nearly full sun to moderate shade. Exposed stems and roots may sunburn in full afternoon sun.
Watering: Don't allow potting mix to become completely dry, especially
during the warmer months. Water sparingly in winter to maintain leaves (it's not harmful if
leaves drop during winter).
Fertilization: Fertilize once a month during the growing season as long as you want it to grow. If it has reached its desired size, fertilize only once or twice a year.
Pruning: Only to shape or encourage branching. If it grows tall and spindly, cut the
stem to just above the swollen base.
Traditional uses: In the State of Mexico, this species is recommended against intestinal parasites, herpes, cough, spleen stones, to regulate menstruation and heal fractures. In Sonora it is advised in cases of goitre, chest pains, phlegm, wounds and ulcers. In Morelos it is used to attenuate the fever. The treatment includes latex, juice or resin. In Michoac?n, against the hepatitis the macerated bark is prepared and put to soak one day to apply baths, in addition to taking it fasting for nine days.